410 Gone
ScrapeAZon could not connect to Amazon or was otherwise unable to retrieve data from Amazon. Please check your Internet connectivity, your ScrapeAZon settings, your country code, and your shortcode configuration.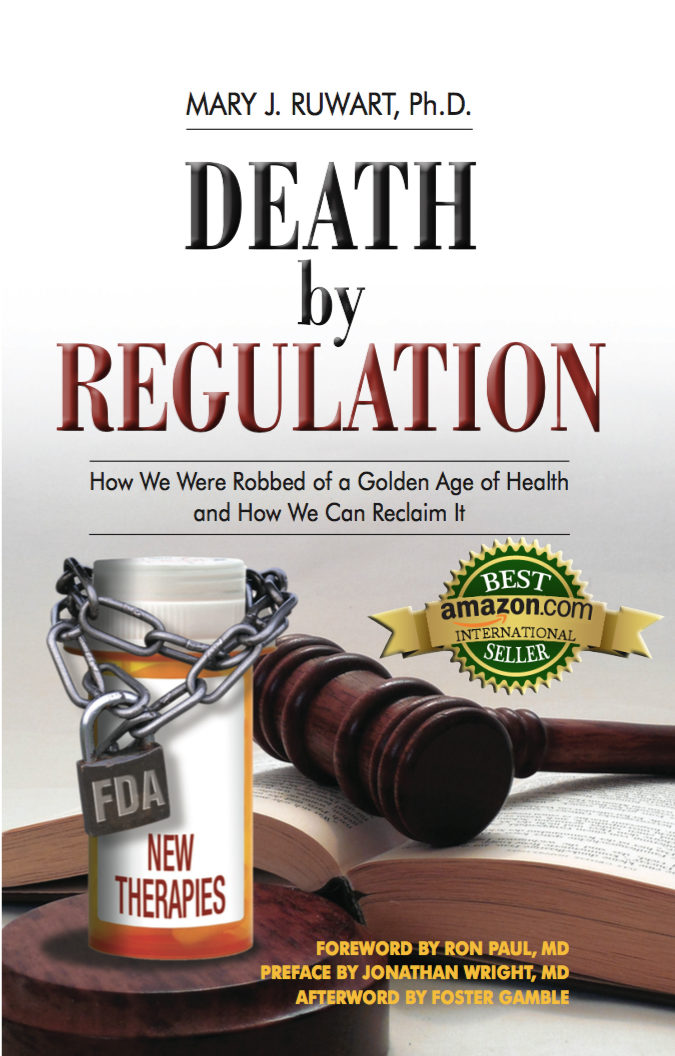 Book Endorsements
Dr. Ruwart's rigorous and hard-hitting analysis is a shocking eye-opener and essential reading for anyone who wants to understand why medical progress is so painfully slow in the United States.

– Kyle Varner, MD, Medical Director, Elite Locum Tenens LLC, Spokane, Washington
A tremendous job documenting the history of the FDA's crimes against humanity.

– Bill Faloon, co-founder of the Life Extension Foundation
See all endorsements
5-Star Reviews on Amazon.com
CERTAIN CONTENT THAT APPEARS ON THIS SITE COMES FROM AMAZON SERVICES LLC. THIS CONTENT IS PROVIDED 'AS IS' AND IS SUBJECT TO CHANGE OR REMOVAL AT ANY TIME.