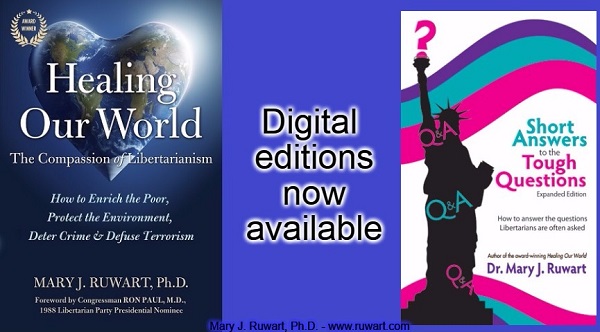 Many of you have been asking me for digital versions of Healing Our World and Short Answers.  Not only are these now available at www.ruwart.com, but you can get a package discount when you buy a digital book along with a print version.  Just click on the name of the book in the first sentence of this post to go directly to the special page for each one.
Since Christmas is just around the corner, you can keep the version you prefer for yourself and give someone else the gift of liberty too!  If you want to give several copies of the printed book to friends and family, you can get discounts for multiple copies there too!
Have a great holiday!